"That one was special."- Ammonite (LFF review)
3 min read
With her famed days behind her, Mary Anning walks the coastline alone, searching for fossils and shells to sell in her shop to support herself and her ailing mother. When fellow scientist Roderick Murchison visits her and asks to walk out with her, he asks that she do the same for his wife, still grieving the death of her young child, while he leaves for the continent. At first, two women from very different lives, cannot find common ground but gradually they form a bond that escalates into a passionate and wild love affair. But how can a love like theirs survive?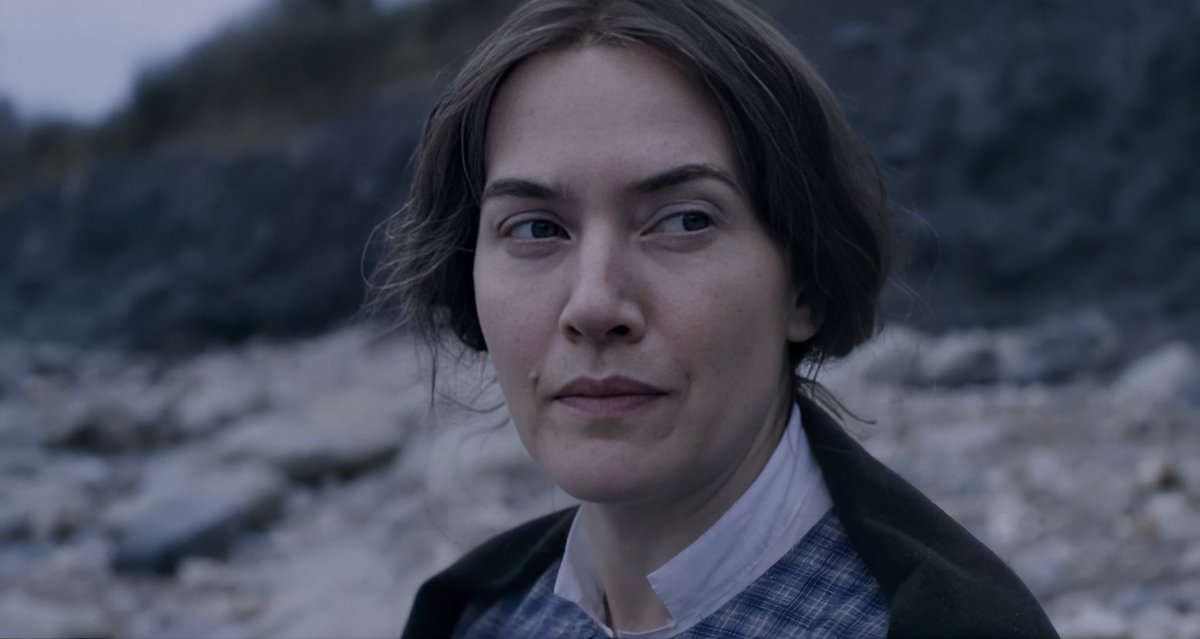 There will no doubt be scenes in the film that will be talked about more than others that is unavoidable, but they are not the moments that will stay in the mind. As a romantic story, the quieter and sombre scenes that are so delicate are the moments that make this story more than the sensational elements. Kate Winslett is and has always been a powerhouse but here she is able to demonstrate a performance where she puts so much emotion into holding back what feels like a tidal wave of feelings that breaks through the surface near the end of a scene with Elizabeth Philpot played by Fiona Shaw (a brilliant actor who we just don't see enough of). Anning's anguish and disregard for others is consistent throughout and when this barrier is broken, we get to see the other passions she holds in. The story does delve into Anning's work and touches upon her most famous discovery, the Ichthyosaurus platyodon which she and her brother found when they were children, making this story about actual interest in fossil finding and not just a costume drama.
There are parts of the world that usually have their light shone on them because of a film they have featured in. The UK is rich with many places where this has happened, whether it is a certain region or landmark or town, film is what gives a boost in recognition. Lyme Regis will definitely enjoy much-deserved attention after audiences delight in Ammonite. Although the film doesn't shy away from the harshness of the cold British coast and seaside air, it doesn't make it any less breathtaking. The beaches that both Mary and Charlotte walk, become more than just a setting. The water at first symbolises fear for Charlotte who is told by doctors will do her good. But it's only later when she and Mary have opened up to one another does the water become a sanctuary.
After the beautifully written and portrayed love story that was God's Own Country, it's fascinating to see where Lee has decided to take us next. Not only is this a passionate love story that doesn't fall under the weight of it famous cast, but it's a late in life biopic of an underrated scientist who wasn't fully appreciated in her time as well as a story about an awakening that isn't about sexuality but one of self-discovery and the pain that comes with these realisations. There is the obvious chance that Ammonite will be viewed as 'just a romance drama' but thankfully it has more to offer an audience looking for a cinematic story.
Dir: Francis Lee
Prd: Iain Canning, Emile Sherman, Fodhla Cronin O'Reilly
Scr: Francis Lee
Cast: Kate Winslet, Saoirse Ronan, Gemma Jones, Fiona Shaw, Alec Secăreanu
DoP: Stéphane Fontaine
Music: Dustin O'Halloran, Volker Bertelmann
Year: 2020
Country: UK, Australia
Running time: 120 minutes